SUMMARY
Educated as an integrated physician both in modern medicine and the traditional medicine of India, ayurvedic medicine. A graduate of J.B.Ray State College of Ayurvedic Medicine & Hospital, Kolkata India, one of the India's old educational institutions in Ayurvedic medicine founded by Doctor and Pandit Jamin Bhusan Ray and Mahatma Gandhi.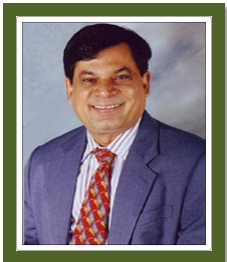 Dr. Abhay Kumar Pati ( known as Dr. Kumar Pati, BAMS, MASF) is an author of half a dozen books on nutrition and vitamins. Titles include: Ayurvedic Medicinal Plants of India, Vitamins & Herbal Digest, A Guide to Alternative Health Therapies, Medicinal Plants of India, and Fruits of the World. All are available on Amazon.com. In addition to his books, Dr.Pati has designed a few hundred nutritional, herbal, and sports nutrition high value supplements, which can be found on www.bestnutrition.com , www.nutritionbest.com and www.biotechayur.com.
Dr.Pati has started manufacturing the finest medicinal plant extracts (phytochemicals) at Biotechayur, Pvt. Ltd.(www.biotechayur.com)in Odisha State, India. Please visit this site as well as www.ayurvedicsupplements.com. Biotecahayur is a modern bio-pharmaceutical industry where standardized botanical molecular extracts from medicinal plants are being isolated and processed by spray drying method. His products are being sold at retail outlets across the globe, as well as on the internet. Recently, Dr.Pati has established a R&D analytical lab in Balasore, Odisha, India, as a division on Biotechayur Pvt Ltd.
Anyone looking for good, quality extracts from the medicinal plants of India (Ayurvedic Medicine) like, GYMNEMA, NEEM, SENNA, TUMERIC, FENUGREEK, ASHWAGANDHA, GUGUL, BOSWELIA, TULSI etc, should contact dr.kumarpati@bestnutrition.com or dr.kumarpati@biotechayur.com
Specialties: AYURVEDIC MEDICINE, MEDICINAL PLANTS OF INDIA, NUTRITION, PHYTO-CHEMICALS, BIO-PHARMACEUTICALS, LIFESTYLE, ALSO I MANUFACTURE THE HIGHEST QUALITY MOLECULAR EXTRACTS OF GYMNEMA, ASHWGANDHA, GUGUL, SENNA AND MANY MORE
EXPERIENCE
CHIEF EXECUTIVE OFFICER
BEST NUTRITION PRODUCTS INC
30982 Huntwood Ave, Hayward, CA USA
(January 1995 – Present)
MANAGING DIRECTOR
Biotechayur Pvt Ltd.
Balasore, Odisha, India
(March 2005-Present)
PUBLISHER
Health World Magazine
May 1982 – January 1995
Copyright @ Best Nutrition Products Inc. All Right Reserved